Bish
Bash
Let's get it done!
I've touched on this topic before, in an article I wrote a little while back on how to start a website. I had actually been planning to elaborate further on this topic for a while – going a little further into how it all started for me. How I got into this crazy world of web design. A nudge from the guys at 123-Reg (see the end of the post), and my own love of reminiscing through the act of browsing my old Photoshop concepts and graphics, helped give me the kick I needed to get going with this post. Funnily enough, when I actually built my first website, I had high hopes of becoming an Actor (don't laugh!) but what was supposed to be a bit of a creative hobby actually turned out to be the spark that quite literally defined my life to date – worthy of a little more exploration, and a story that a few people might find interesting.
Where it all started
I've always been pretty passionate about what I like, and in my final year at School, music was my passion. At the time I was really into the band Matchbox Twenty, and around the same time a buddy of mine had started a band of his own. I was a self confessed geek, so he approached me and asked me If I could build a website for his new band, not really having a clue what I was getting into, I told him "no problem".
I started out fresh with a copy of Serif Web Pro and started throwing buttons, boxes, mp3's images, animated gifs and most anything I could find onto the canvas and I was pretty damn proud of the pink through to lime green gradient I had going on in the background, only problem was that upon saving it, not much seemed to be happening, so how to I get to it online? I clearly needed to do some more research.
Phase 2 – Find a web host!
I found my way to GeoCities, and talked to a tutor about the sort of website's he thought were good, and he mentioned the BBC website as being one of his favorites. I decided I would have a practice run before building my friends website, and so I decided to create a site about Matchbox Twenty.
No longer was I playing around with Serif Web Plus, Oh No, I had upgraded my arsenal to Photoshop Elements 7. Armed with a solid web host and the right tools, I set about creating my first site. I never bothered much with the online editor, opting to do it right first time and write the HTML using Dreamweaver, and basing my first design loosely on the boxed layout of the BBC website (thanks to the recommendation of my tutor).
Several days and late nights later, and my first website was up and running. Thanks to OO Cities (who I guess must have mass duplicated Geocities websites after Geocities died a death), you can still see my very first incarceration of the site here: http://www.oocities.org/matchbox20fans2003/. So the website was up and running, all that was left was the domain. I registered www.matchbox20fans.com on 12 Jul 2003 at 16:42 and pointed it at my Geocities Matchbox Twenty site. I was proud.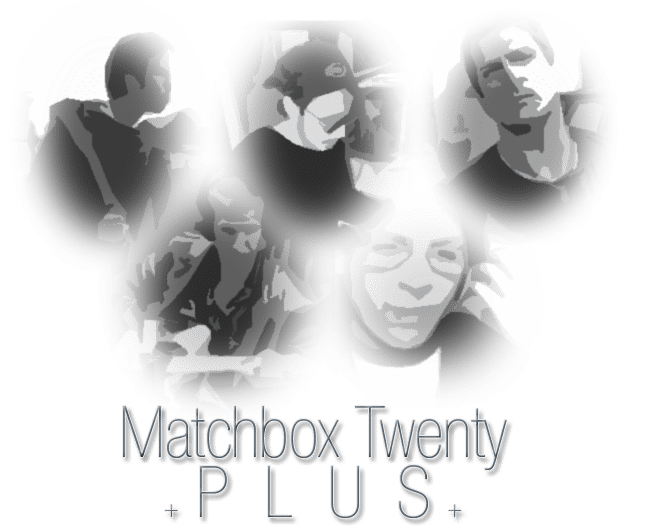 It certainly didn't stop there however, over the coming months and years, I became a little bit obsessive, I found myself working tirelessly on that website, day and night. I got a real kick out of seeing it grow and develop, and I loved showing it to friends and family. Things really started to get exciting when I installed my first 'Invision Powerboard Forum' (Remeber those!) and actually had a few active members for a while. That was It, I was hooked. I had the web design bug.
An unexpected email
I eventually finished college and went off and studied web design at the University of Leeds, then worked for a few agencies in London and Brighton before striking out as a Freelancer. But all the while I never let the Matchbox Twenty website slide, I kept it running and it's grown with me. I've lost count of how many re-design's that website's had over the years. These days it's pretty popular and has more than repaid me for all the hard work I put in. In the spring of 2006 I received an email from Kyle Cook, Matchbox Twenty's lead guitar player, thanking me for the site and the support I had shown the band. One thing lead to another and now, years later we're starting a record label together.
As if that's not all, in september 2011 the site was nominated by it's users in the people's choice category for Best Fansite at the BT Digital Music Awards. I was invited to attend a glitzy event at London's round house. The site came second in the end, but it was a wonderful moment.
This July, the site will be 10 years old, and It's been an amazing, and truly for-filling journey. Anyone considering web design as a career, or a hobby – I can highly recommend it.
Click here to visit the current version of Matchbox Twenty Plus
If you're a web designer or just like to tinker, why not share your story – 123 Reg nudged me into writing this post, as an entry to their 'My First Website' competition. You can find out all about by clicking here for more information. Submit your own entry for a chance to win a Macbook Pro or £100 in Amazon vouchers. Cool!
Phew.
You've made it this far.
I am good at managing my schedule, so I can usually get projects booked in without much lead time. Let's get our heads together and get your project done.
Get a Quote
Bish
Bash
Let's get it done!
Based in London, Working Everywhere
I'm a Freelance Web Designer and WordPress developer, I'm based in London but work with client's in the UK and all over the world.
Creative Web Design & WordPress Development Services